Saturday, October 5: Tig's Rock Birthdays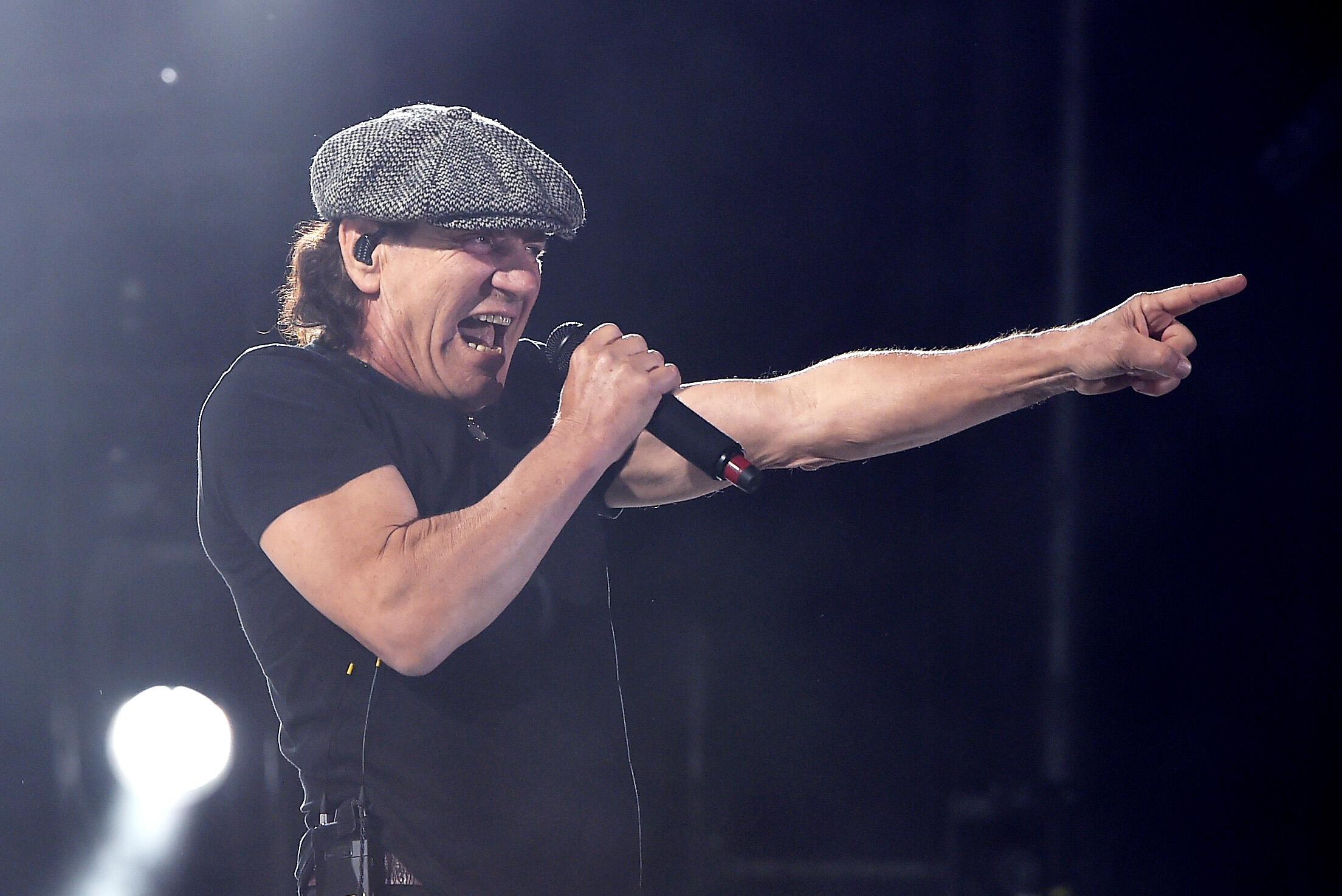 Happy Birthday today (Oct. 5) to AC/DC frontman Brian Johnson. He's 72. Other rockers celebrating today include Steve Miller (76) and Tesla drummer Troy Luccketta (60). In remembrance, ex Motorhead /Fastway guitarist "Fast" Eddie Clarke would have been 69.
Following the death of singer Bon Scott, Brian Johnson became lead singer of AC/DC in 1980.Johnson's first album with AC/DC,Back in Black, is one of the best selling albums of all time. AC/DC are one of the best selling band's in the world with sales of over 200 million albums worldwide.They ranked number 72 on Rolling Stone magazine's list of the '100 Greatest Artists of All Time'. The band was inducted into the Rock and Roll Hall of Fame in 2003. Producer Rick Rubin once referred to AC/DC in Rolling Stone magazine as "The greatest rock and roll band of all time." AC/DC announced the departure of Brian Johnson from the band in 2016 due to hearing issues and Axl Rose replace him to fulfill the remaining dates on the band's Rock or Bust World Tour. According to recent news articles, there is talk that AC/DC are back in the studio recording new music with Brian Johnson.
I've caught AC/DC live many times over the years and it's always a great show. I'll never forget seeing AC/DC from the second row in Albany, NY on the band's Stiff Upper Lip World Tour in 2001. Cheers to the great Brian Johnson on his birthday today! A true rocker.
Photo credit: Kevin Winter/Getty Images

Tigman
Tigman is a native of Dover Plains, NY who lives, breathes, eats and loves all things HARD ROCK.
Read more