Friday, September 13: Tig's Rock Birthdays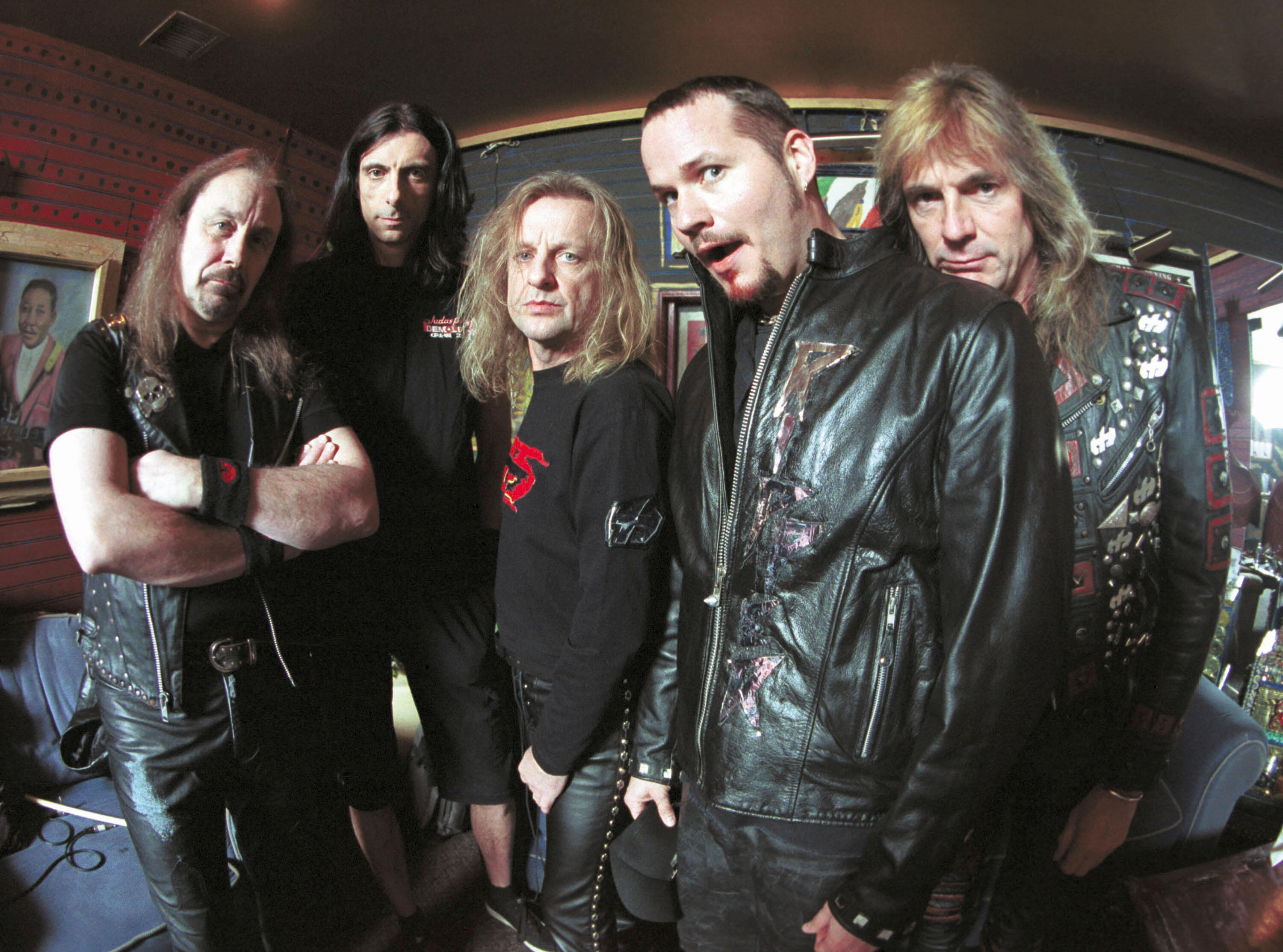 Happy Birthday today (Sept. 13) to ex Judas Priest frontman Tim "Ripper" Owens. He's 52. Other rockers celebrating include former Dio/Black Sabbath drummer Vinny Appice (62), Megadeth mainman Dave Mustaine (58), and Quiet Riot bassist Chuck Wright (59).
Tim 'Ripper' Owens went from being a fan, playing in a Judas Priest tribute band to replacing Rob Halford as frontman for Judas Priest in 1996 and recording two studio albums with the band, 1997's Jugulator and 2007's Demolition. He also appeared on a couple of live albums. The movie Rock Star starring Mark Wahlberg and Jennifer Aniston was loosely based on Owen's career. Owens' other projects include work with Iced Earth, Beyond Fear, Yngwie Malmsteen's Rising Force, Charred Walls of the Damned, and Dio Disciples. I got a chance to hang with "the Ripper" when he played a show with Dio Disciples. A very cool, down to earth dude and one hell of a metal singer. Check out a pic of me with Ripper below along with pics from the time I met drummer Vinnie Appice and also Dave Mustaine of Megadeth. Cheers to to Tim "Ripper" Owens on his birthday today! For more on Tim 'Ripper' Owens, check out his official website here.
Photo credit: Scott Harrison/Getty Images

Tigman
Tigman is a native of Dover Plains, NY who lives, breathes, eats and loves all things HARD ROCK.
Read more