Tuesday, September 10: Tig's Rock Birthdays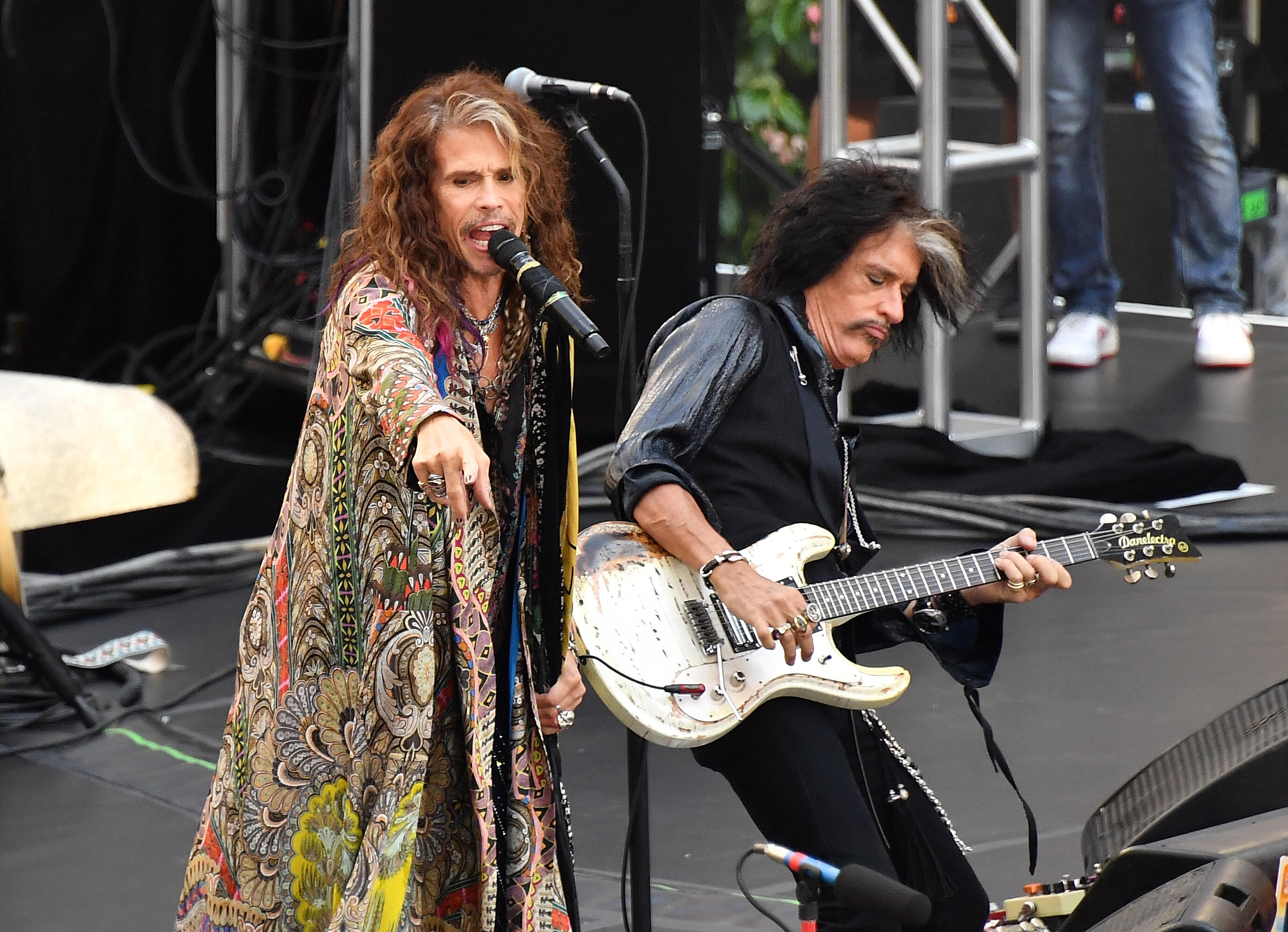 Happy Birthday today (Sept. 10) to guitarist Joe Perry of Aerosmith. He's 69. Other rockers celebrating include Bush drummer Robin Goodridge (52), former Jethro Tull drummer Barriemore Barlow (70), and bassist Chip Z'Nuff of Enuff Z'Nuff (51).
Aerosmith formed out of Boston, Massachusetts in 1970. Guitarist Joe Perry and bassist Tom Hamilton played in a band called the Jam Band. They met singer Steven Tyler, drummer Joey Kramer, and guitarist Ray Tabano and formed Aersomith. Brad Whitford would replace Tabano in 1971. Aerosmith have sold over 100 million records worldwide making them the biggest selling American hard rock band of all time. Some of the band's classic albums include Toys in the Attic and Rocks, with hits like "Dream On", "Sweet Emotion", and "Walk This Way". Joe Perry ranked number 84 on Rolling Stone Magazine's list of The 100 Greatest Guitarists of All Time and was inducted into the Rock and Roll Hall of Fame in 2001 along with the other members of Aerosmith. Perry's autobiography Rocks: My Life in and Out of Aerosmith was released in 2014. Aerosmith spent much of 2018 celebrating their 50th anniversary on the road.
Cheers to a rockin guitarist, Joe Perry on his birthday today! For more on Joe Perry and Aerosmith, check out the band's official website here.
Photo credit: ANGELA WEISS/AFP/Getty Images