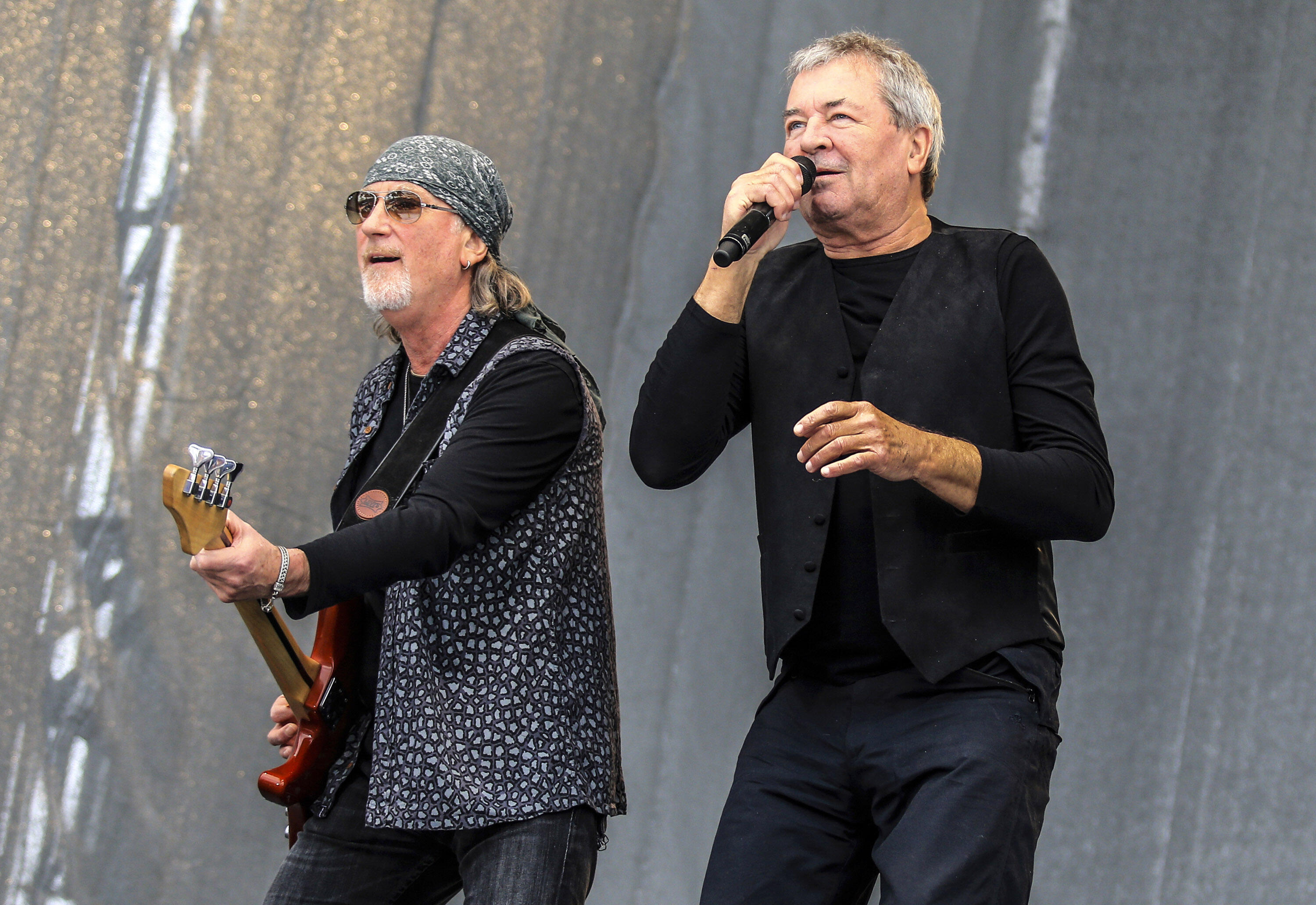 Happy Birthday today (Aug. 19) to Deep Purple frontman Ian Gillan. He's 74. Other rockers celebrating include retired Queen bassist John Deacon (68), drummer Ginger Baker of Cream (80), Europe singer Joey Tempest (56), and Steve Grimmett of Grim Reaper (60).
Deep Purple formed out of England in 1968 and the band is considered to be one of the pioneers of heavy metal and hard rock. The band's most successful lineup featured Ian Gillan on vocals, John Lord on keyboards, Roger Glover on bass, Ian Paice on drums, and Ritchie Blackmore on guitar. Deep Purple's 6th studio album, Machine Head was released in March of 1972 on Warner Bros. Records and it was Deep Purple's most commercially successful album. It was No. 1 in the UK for 20 weeks and top 10 in the U.S. for 118 weeks. Classic songs on Machine Head include "Smoke on the Water", "Highway Star", and "Space Truckin'". Deep Purple was inducted into the Rock and Roll Hall of Fame in 2016. Cheers to the great Ian Gillan on his birthday today!
Don't miss Deep Purple at Resorts World Catskills in Monticello, NY on The Long Goodbye Tour Oct. 4. For more on Deep Purple including a full list of dates, check out the band's official website here.
Photo credit: Daniel Liebl/Getty Images