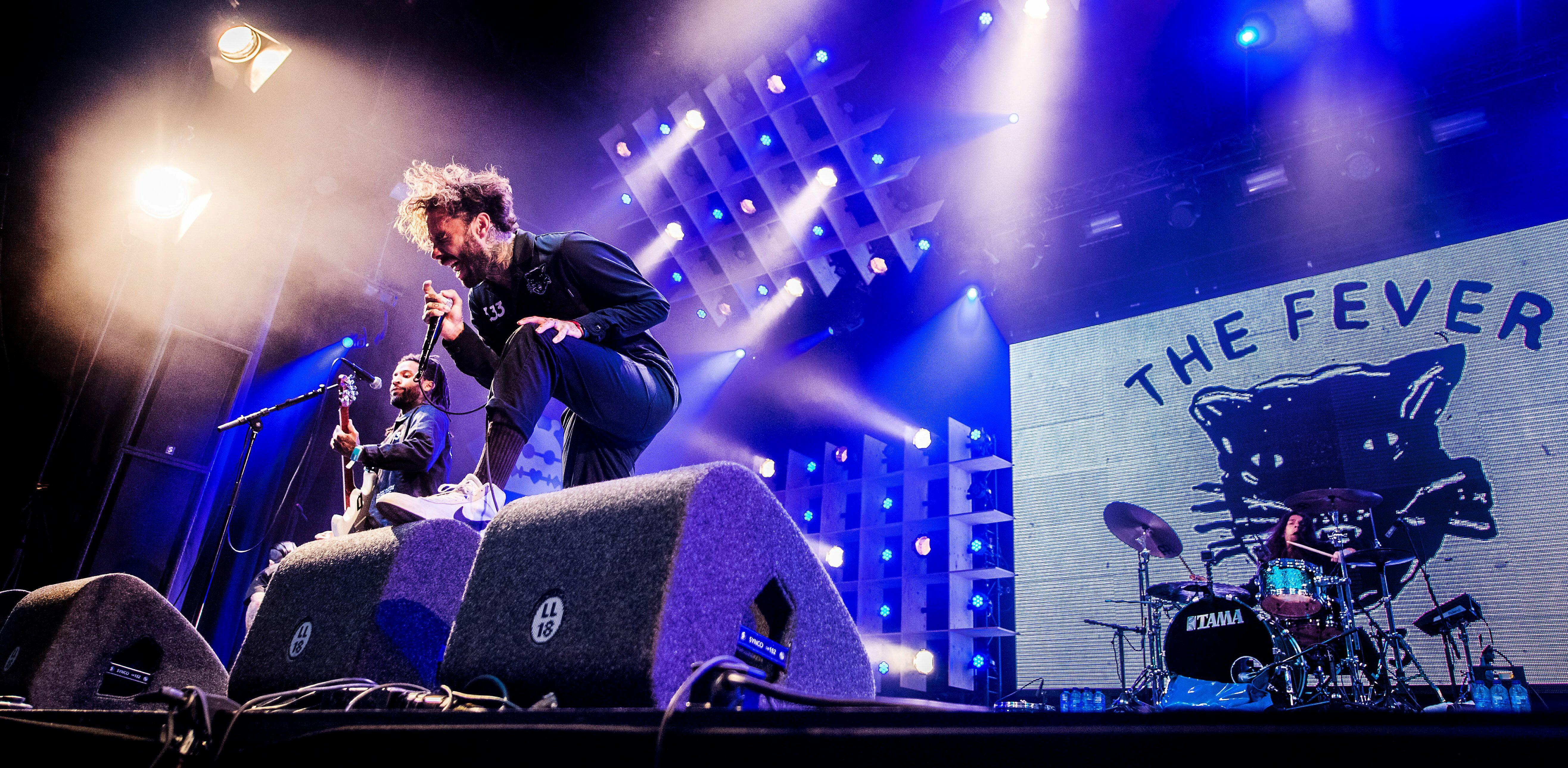 Rockers Fever 333 who were originally scheduled to play the Woodstock 50 festival in Watkins Glen, NY that was eventually cancelled will be hosting a free outdoor show at The Chance in Poughkeepsie this Friday.
According to ALT PRESS, Fever 333 announced that they would be doing a pop-up festival of their own due to the cancellation of Woodstock 50. The event will be free (in the spirit of Woodstock) and will be called "Wouldstock". It will be held at The Brickyard (the parking lot of The Chance in Poughkeepsie) and will be open to local artists, activists, and community members. Get more info here.
Fever 333 is a three-piece rock band that formed out of Inglewood, Califorinia in 2017 and consists of vocalist Jason Aalon Butler, guitarist Stephen Harrison and drummer Aric Improta. The band is signed to the Roadrunner Records and 333 Wreckords labels and released their debut EP Made an America last year.
Photo credit: FERDY DAMMAN/AFP/Getty Images