Monday, June 24: Tig's Rock Birthdays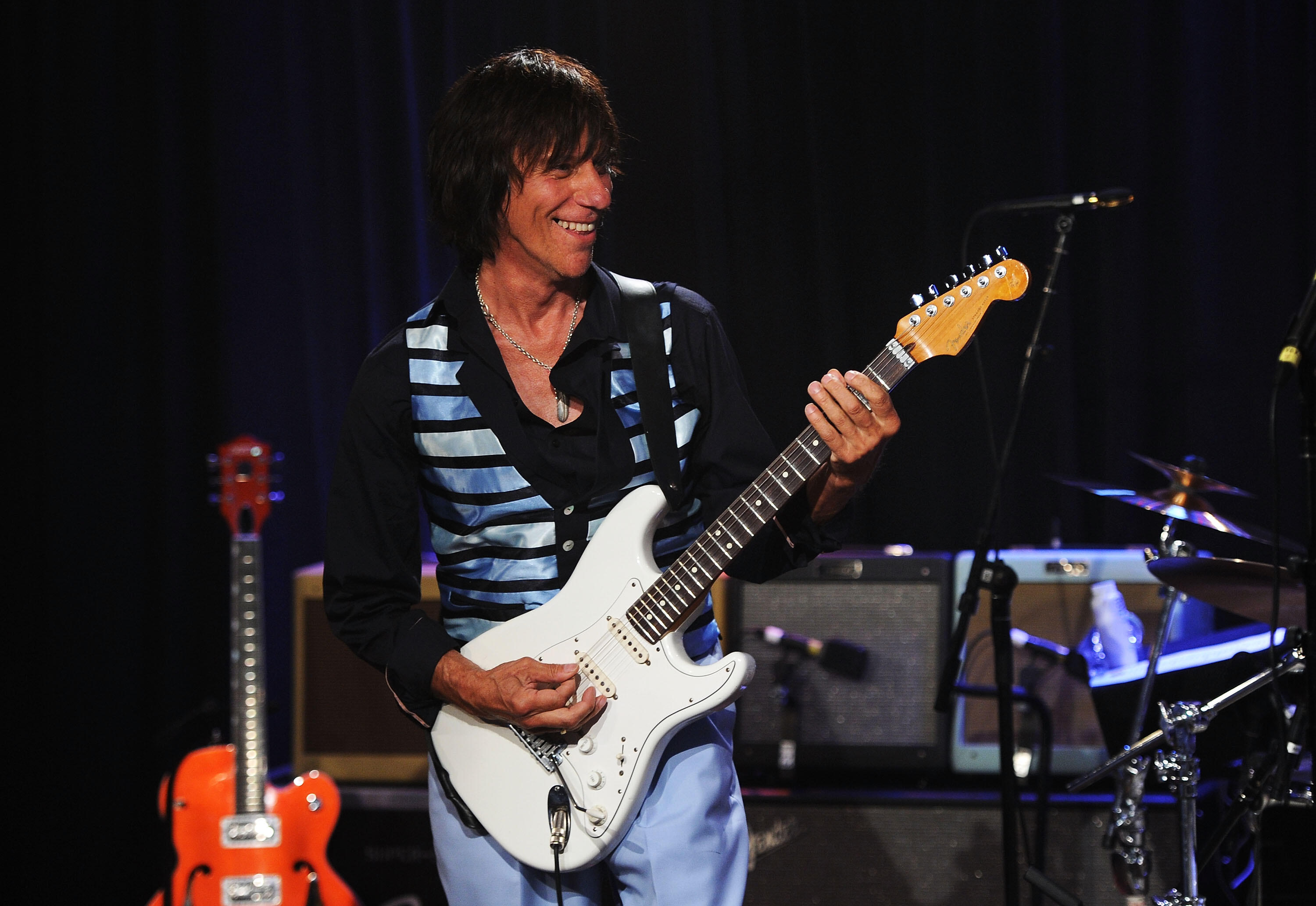 Happy Birthday today (June 24) to guitar great Jeff Beck. He's 75. Other rockers celebrating include former Black Crowes guitarist Jeff Cease (52), drummer Mick Fleetwood of Fleetwood Mac (72), and bassist John Illsley of Dire Straits (70).
English rock guitarist Jeff Beck is best known for his time with The Yardbirds and the Jeff Beck Group. He ranked No. 5 on Rolling Stone magazine's list of "100 Greatest Guitarists of all Time" and has earned worldwide praise for his guitar work. He's earned a number of Grammy awards throughout is career and was inducted into the Rock and Roll Hall of Fame twice: In 1992 as a member of the Yardbirds and in 2009 as a solo artist. His 1975 album Blow By Blow is a well regarded guitar album featuring the classic instrumental "Freeway Jam". Cheers to guitar legend Jeff Beck on his birthday today!
Photo credit: Larry Busacca/Getty Images