Friday, June 21: Tig's Rock Birthdays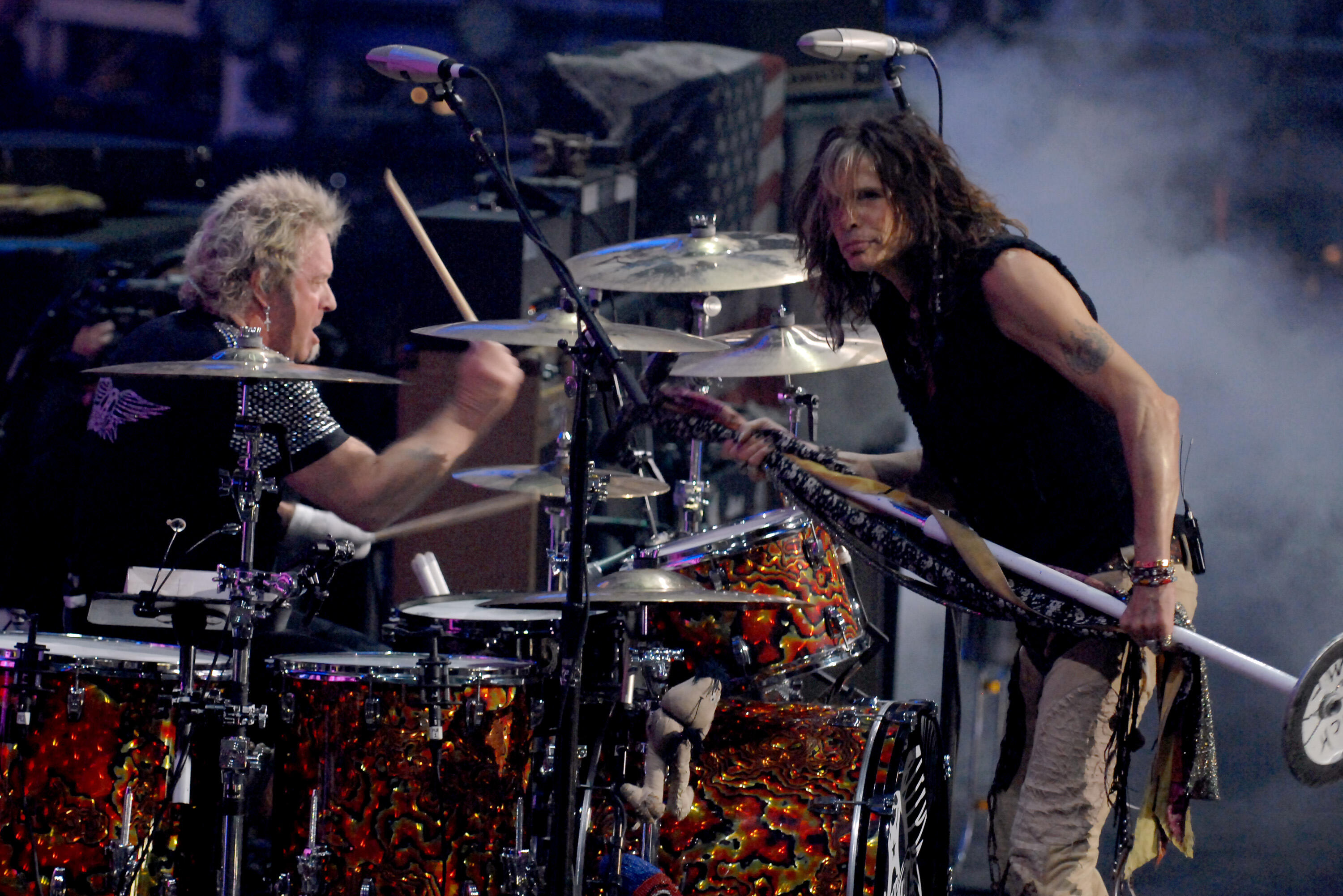 Happy Birthday today (June 21) to drummer Joey Kramer of Aerosmith. He's 69. Other rockers celebrating include Ray Davies of The Kinks (75), current Deep Purple/ex Ozzy Osbourne keyboardist Don Airey (71), and Kip Winger of Winger (58).
Aerosmith formed out of Boston, Massachusetts in 1970. Guitarist Joe Perry and bassist Tom Hamilton played in a band called the Jam Band. They met singer Steven Tyler, drummer Joey Kramer, and guitarist Ray Tabano and formed Aerosmith. Brad Whitford would replace Tabano in 1971. The band has sold over 100 million records worldwide making them the biggest selling American hard rock band of all time. They have had successful hard rock albums like Toys in the Attic and Rocks, and hits like "Dream On", "Sweet Emotion", and "Walk This Way". Aerosmith was inducted into the Rock and Roll Hall of Fame in 2001. Joey Kramer released an autobiography in 2009 called Hit Hard: A Story of Hitting Rock Bottom at the Top. Aerosmith are celebrating their 50th anniversary this year and are doing some touring. Check out the band's official website here. Aerosmith are without question, one of the greatest American rock bands of all time. And Joey Kramer is a kick ass drummer. Cheers to this rockin drummer on his birthday today!
Photo credit: Bryan Steffy/Getty Images