Sunday, June 16: Tig's Rock Birthdays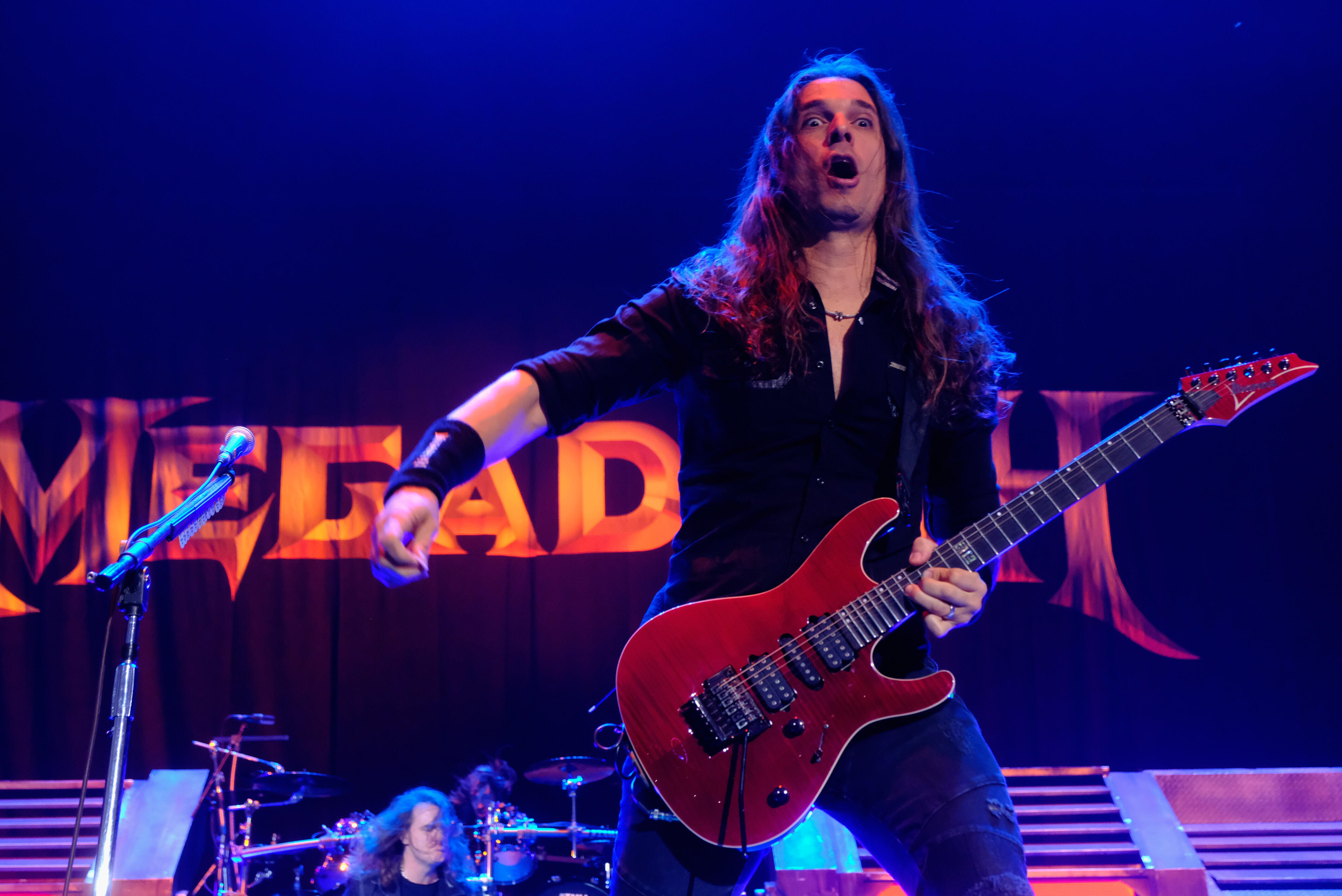 Happy Birthday today (June 16) to current Megadeth guitarist Kiko Loureiro. He's 47.
Kiko Loureiro was born in Rio de Janeiro, Brazil June 16, 1972 and began studying music and playing guitar at age 11. Influences include Eddie Van Halen, Jimmy Page, Jimi Hendrix, and Randy Rhoads. He joined Megadeth on April 2, 2015 as a replacement for Chris Broderick and appeared on the band's last album Dystopia. Megadeth was formed in 1983 out of Los Angeles, California by guitarist Dave Mustaine and bassist Dave Ellefson. The band is credited as being one of the "big four" of thrash metal along with Megadeth, Slayer, and Anthrax. The band has sold nearly 40 million records worldwide and has earned platinum certification in the U.S. for five of their fifteen studio albums, and have received twelve Grammy nominations. They won their first Grammy Award in 2017 for the song "Dystopia" in the Best Metal Performance category. A new Megadeth studio album is expected later this year.
Photo credit: Frazer Harrison/Getty Images