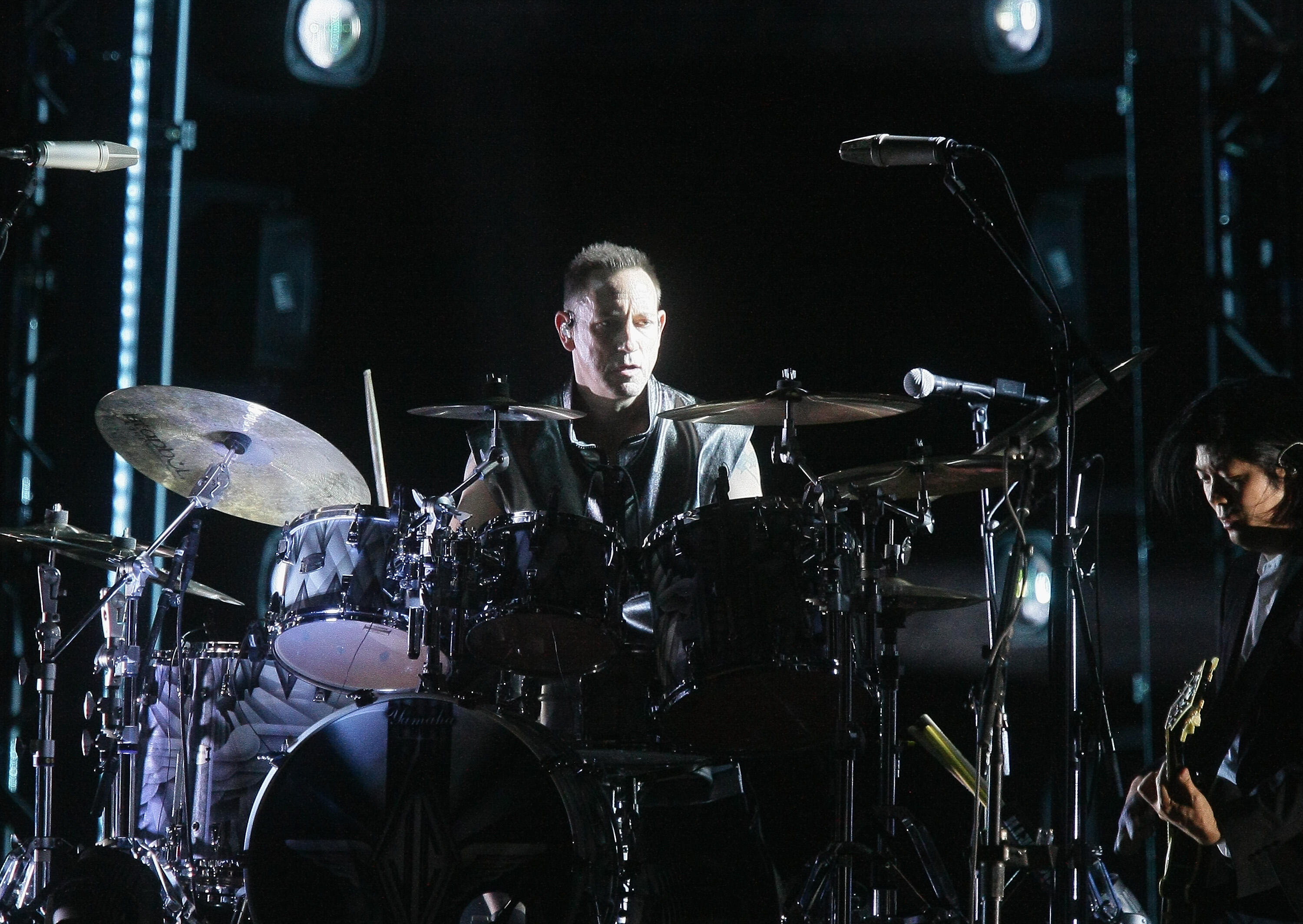 Happy Birthday today (June 10) to Smashing Pumpkins drummer Jimmy Chamberlin. He's 55.
Known as "one of the most powerful drummers in rock", his rock influences include Keith Moon, Ian Pace, and John Bonham. Chamberlin's Smashing Pumpkins' bandmate Billy Corgan has stated that "pound for pound, he's the best drummer in the world". Cheers to this rockin drummer on his birthday!
Smashing Pumpkins formed out of Chicago, Illinois in 1988 with the original lineup featuring Billy Corgan on vocals and guitar, James Iha on guitar, Jimmy Chamberlin on drums, and D'arcy Wretzky on bass. The band broke into the mainstream with their 1993 album Siamese Dream. They built a following touring extensively, and with their follow up double album, 1995's Mellon Collie and the Infinite Sadness, which debuted at No. 1 on the Billboard 200 chart. The band has sold 20 million records and they are considered one of the most commercial successful and critically acclaimed bands of the 1990's.
Photo credit: John Medina/Getty Images