Thursday, June 6: Tig's Rock Birthdays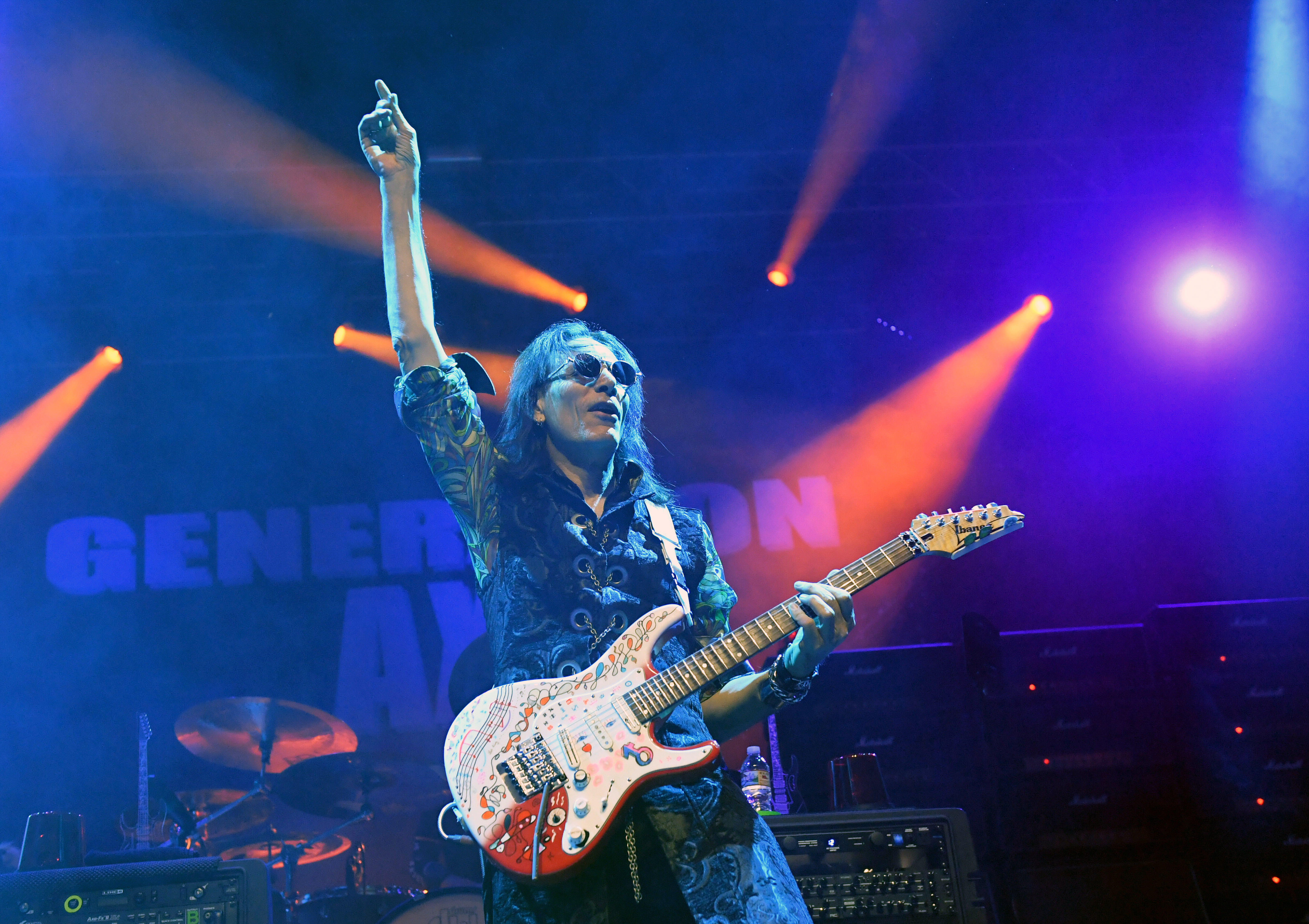 Happy Birthday today (June 6) to guitarist Steve Vai. He's 59. Other rockers celebrating include vocalist/bassist Tom Araya of Slayer (58), and guitarist James Shaffer of Korn (49).
Steve Vai's career started as a member of Frank Zappa's band. He also recorded and toured with Alcatrazz, David Lee Roth, and Whitesnake, as well as work as a successful solo artist. The 1990 album Passion and Warfare has been cited by critics and fans has Vai's best work. Vai is a three-time Grammy winner withe over 15 million in album sales. He was also voted the 10th "Greatest Guitarist" by Guitar World magazine. In 2016, Vai toured on the 25th anniversary of the Passion and Warfare. For more on Steve Vai, check out his official website here. Cheers to Steve Vai on his birthday today!
Photo credit: Ethan Miller/Getty Images