Saturday, June 1: Tig's Rock Birthdays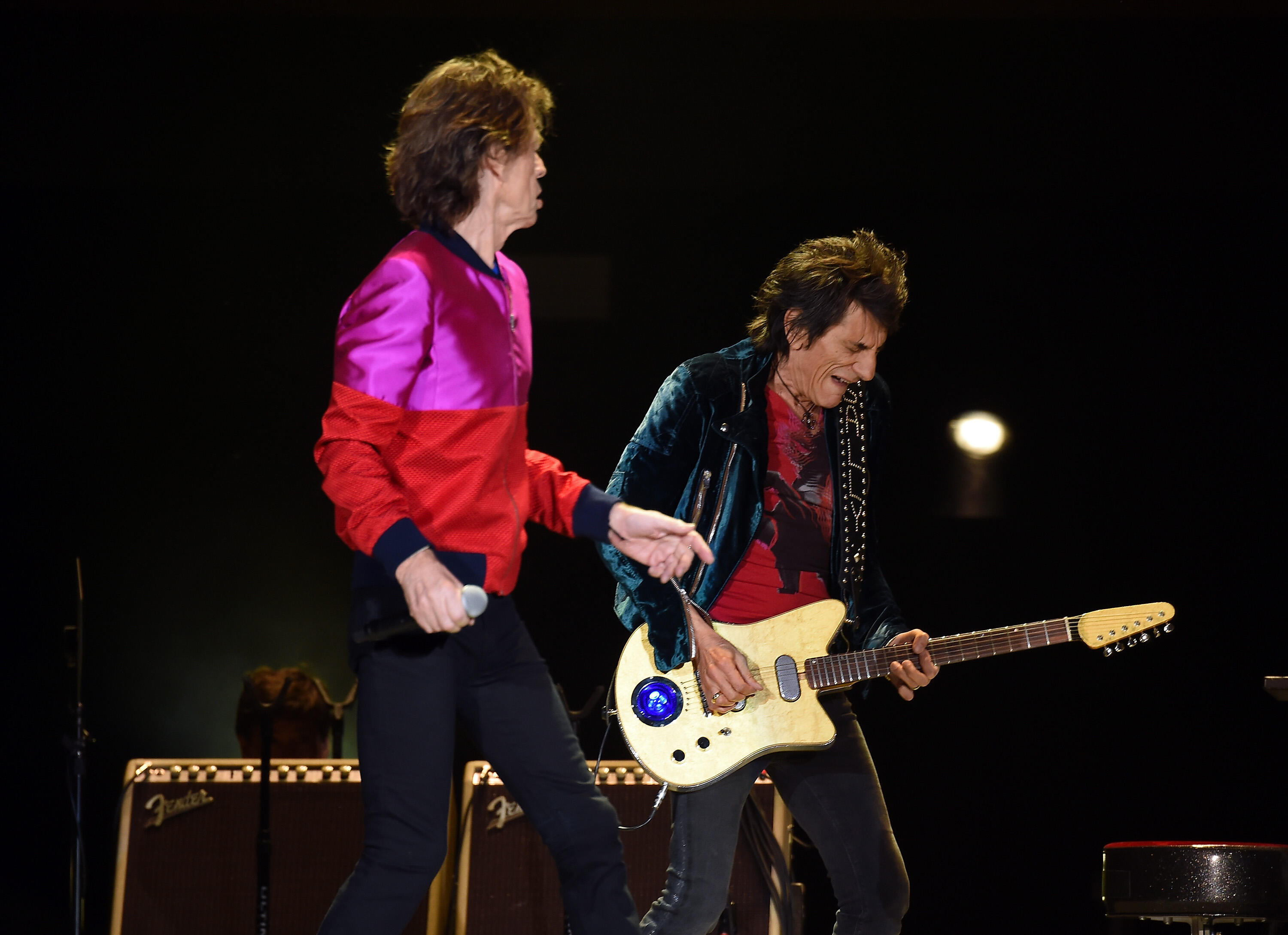 Happy Birthday today (June 1) to guitarist Ronnie Wood of the Rolling Stones. He's 72. Also celebrating is Triumph bassist Mike Levine (70).
Ronnie Wood collaborated with Mick Jagger on the song "It's Only Rock 'N' Roll (But I Like It) in December of 1973, He initially joined the Rolling Stones for a U.S. tour in 1975, and would officially join the band the following year after the breakup of The Faces and contributed to the Black and Blue album after the departure of Mick Taylor. The Rolling Stones would reach their commercial peak from 1978-1982 with the release of the album Some Girls (1978) and the hit single "Miss You" along with "Beast of Burden" and "Shattered". Emotional Rescue would follow in 1980 and in 1981 the band released Tattoo You featuring the mega hit "Start Me Up". The band's American Tour 1981 would be one of their biggest and longest productions. The Rolling Stones have sold an estimated 250 million records worldwide, and are considered by many to be "the world's greatest rock n roll band." The band celebrated it's 50th anniversary in 2012. In 2017, Ronnie Wood had surgery to remove a small lesion from his lung. He made a full recovery. The Rolling Stones' No Filter Tour 2019 will play two nights at MetLife Stadium in East Rutherford, NJ Aug. 1 and 5. Cheers to Ronnie Wood on his birthday today!
Photo credit: Kevin Winter/Getty Images