Remembering Ronnie James Dio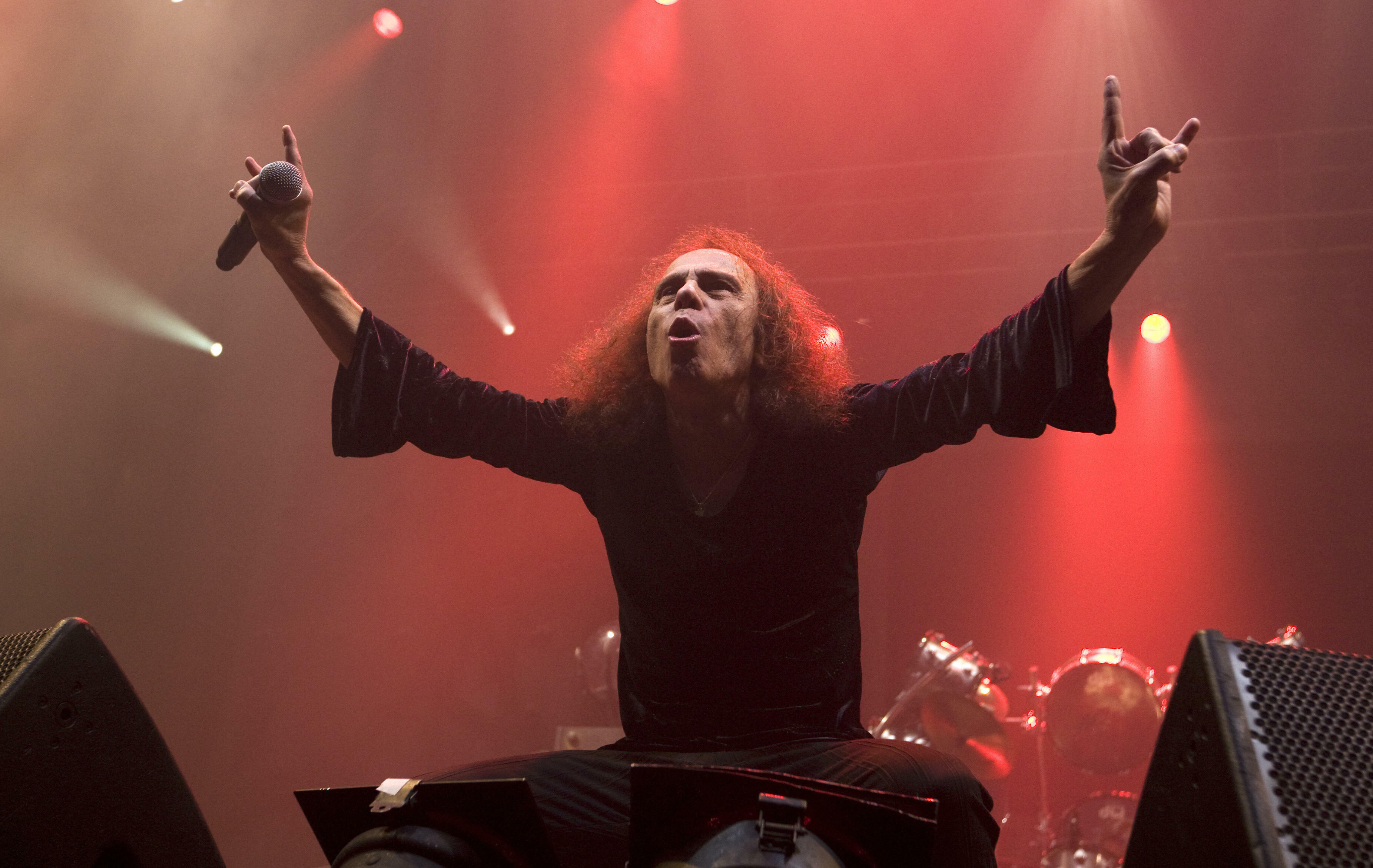 Remembering the great Ronnie James Dio who we lost 9 years ago today (May 16, 2010).
The great Ronnie James Dio was well known for his time fronting bands like Rainbow, Black Sabbath, and his own band Dio. He was a true metal legend with powerful vocals and he was credited with popularizing the "metal horns" hand gesture. Ronnie passed away May 16, 2010 after a battle with stomach cancer at the age of 67. I'll never forget being on the radio on a Sunday afternoon and breaking the news regarding Dio's passing along with co-worker live on the air. I had asked my co-worker if he wouldn't mind going on the air with me as I knew I was about to lose it after hearing the upsetting news. Long live rock n roll and long live the memory of Ronnie James Dio!
Photo credit: Bendiksby, Terje/AFP/Getty Images