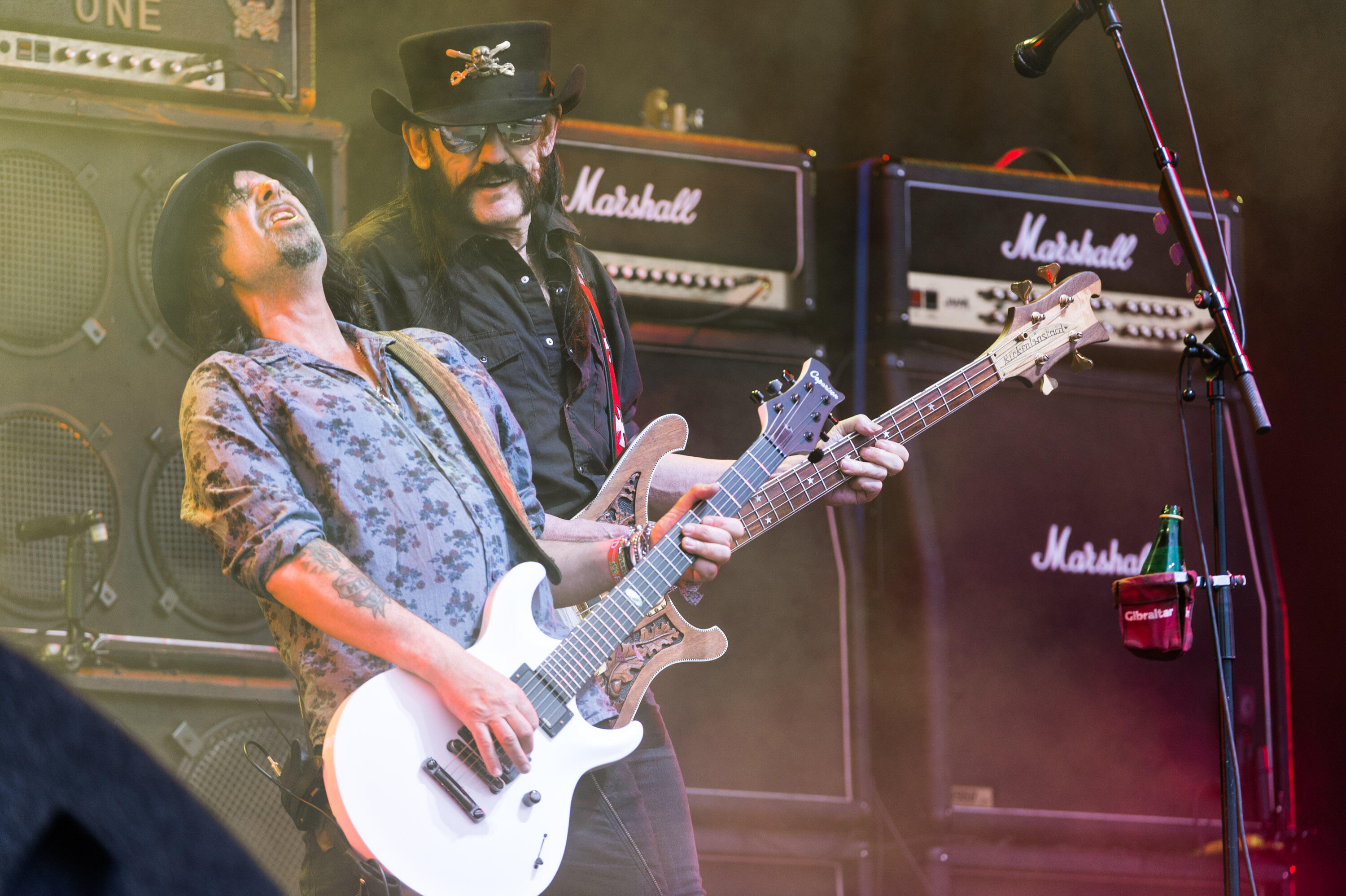 Happy Birthday today (May 7) to Motorhead guitarist Phil Campbell. He's 58. Other rockers celebrating include former Whitesnake guitarist Bernie Marsden (68), Grateful Dead drummer Bill Kreutzmann (73), and bassist Johnny Lee Middleton (Savatage, Trans-Siberian Orchestra) is 56.
Phil Campbell played with Motorhead for 31 years, performing on 16 studio albums and 4 live albums. He joined the band in 1984 after the departure of guitarist Brian Robertson and remained with them until the band disbanded in Dec. 2015 following the death of founder and frontman Lemmy Kilmister. The day after Lemmy's passing, Motorhead drummer Mikkey Dee stated, "Motorhead is over of course. Lemmy was Motorhead. We won't be doing any more tours or anything. And there won't be any more records. But the brand survives, and Lemmy lives on in the hearts of everyone." The following day, guitarist Phil Campbell stated that "Motorhead is no longer." Cheers to Phil Cambell on his birthday today!
*Fun Fact: Ionce got kicked out of a Motorhead show at the age of 16 for underage drinking. Long live Motorhead!
Photo credit: Ian Gavan/Getty Images