Wednesday, April 24: Tig's Rock Birthdays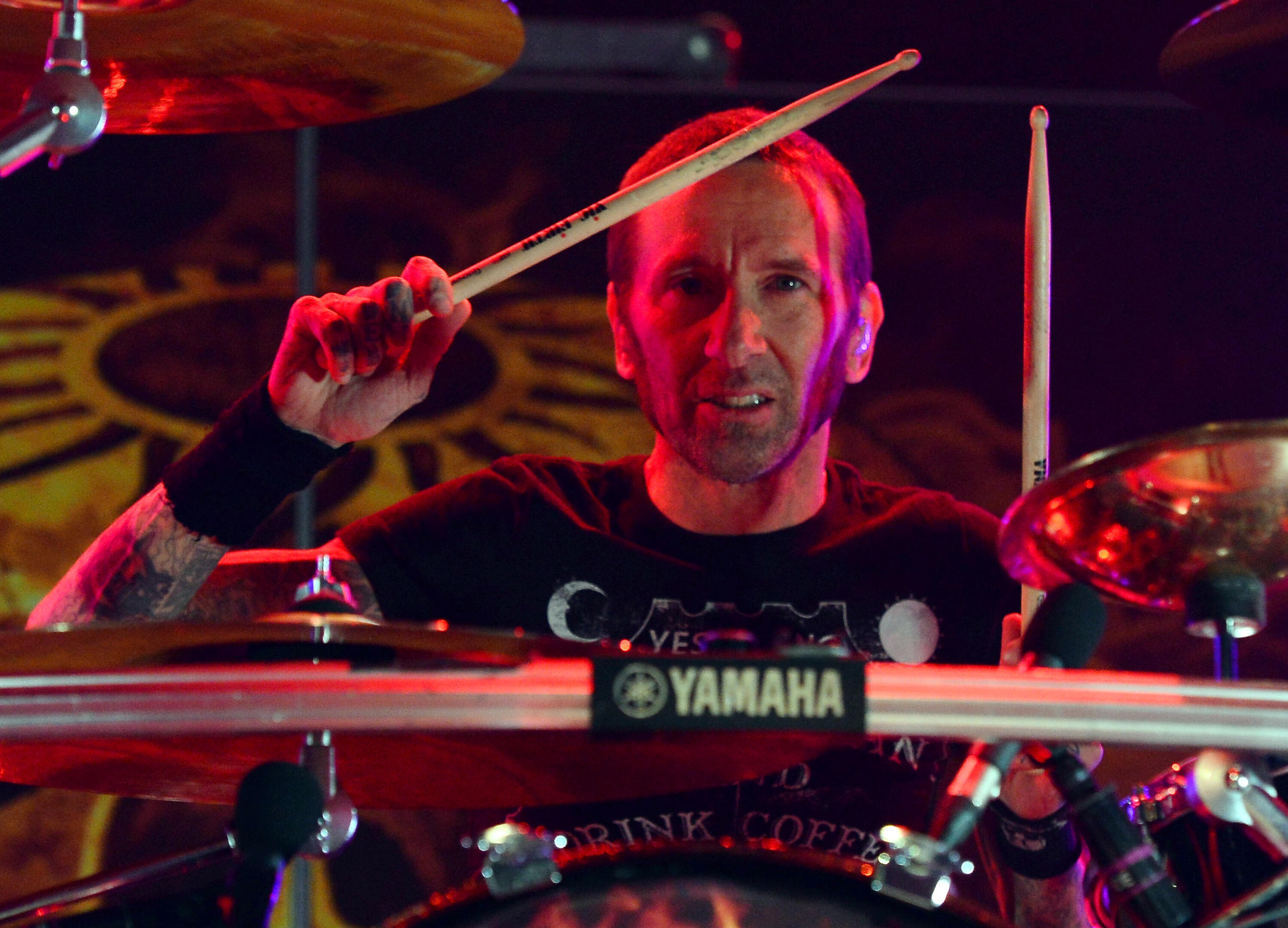 Happy Birthday today (April 24) to drummer Shannon Larkin of Godsmack. He's 52. Other rockers celebrating include bassist Billy Gould of Faith No More (55), bassist Jack Blades of Night Ranger (65), bassist Joey Vera of Armored Saint and Fates Warning (56), and drummer Doug Clifford of CCR (74).
Shannon Larkin grew up listening to bands like the Beatles, CCR, and the Who. He would eventually turn to band's like Rush and Led Zeppelin which would inspire him to play the drums. Godsmack formed out of Lawrence, Massachusetts in 1995. The bands current lineup includes singer Sully Erna, guitarist Tony Rombola, bassist Robbie Merrill, and drummer Shannon Larkin. Larkin joined Godsmack in 2002 and played on the albums Faceless, IV, the EP The Other Side, The Oracle, 1000hp, and their latest, When Legends Rise. The band has had three consecutive number 1 albums and has sold over 20 million records. In celebration of the band's success and the release of the 1000hp album in 2014, Boston mayor Marty Walsh declared Aug. 6 "Godsmack Day" in the city of Boston. One of the best rock shows I have seen was Godsmack with Sevendust some years back at the old Mid Hudson Civic Center in Poughkeepsie. It was an incredible show. Godsmack are on tour this summer and they'll play the Beacon Theatre in NYC July 23. Fun fact: Shannon Larkin filled in on drums with Black Sabbath for one live show on the final date of the Ozzfest '97 tour. He covered for drummer Mike Bordin who couldn't make the gig. Cheers to Shannon Larkin on his birthday today!
Photo credit: Ethan Miller/Getty Images