NYC Banning Hot Dogs As Part Of Green New Deal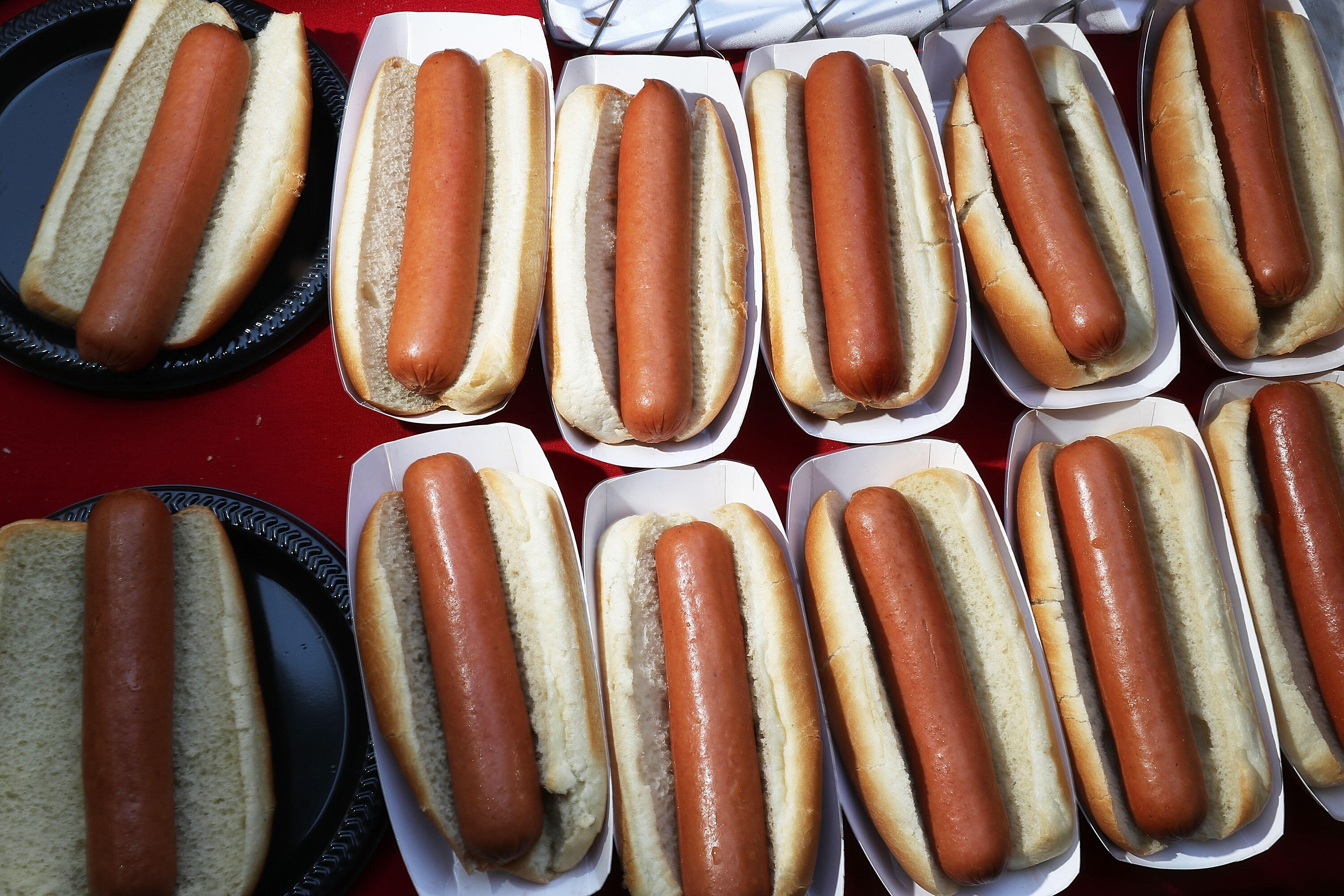 Could this be the end of the dirty water dog?
It is being reported that Mayor de Blasio is planning to ban hot dogs and processed meats in NYC to improve the environment. It's part of a $14 million Green New Deal initiative to combat climate change with the hopes that by 2030, it will help reduce greenhouse emissions by 30% while creating new jobs. NYC will be the first city in the U.S. to eliminate processed meats. Check out the full story here. Does this mean it will eventually be the end of the dirty water dog? Who doesn't love a dirty water dog before or after a show in the city. I often like to sober up by chowing down on a hot dog or two from a random hot dog cart before venturing home on the long train ride from NYC back to Poughkeepsie. What are your thoughts on this proposed ban on hot dogs and processed meats?
Photo credit: Joe Raedle/Getty Images