Thursday, April 18: Tig's Rock Birthdays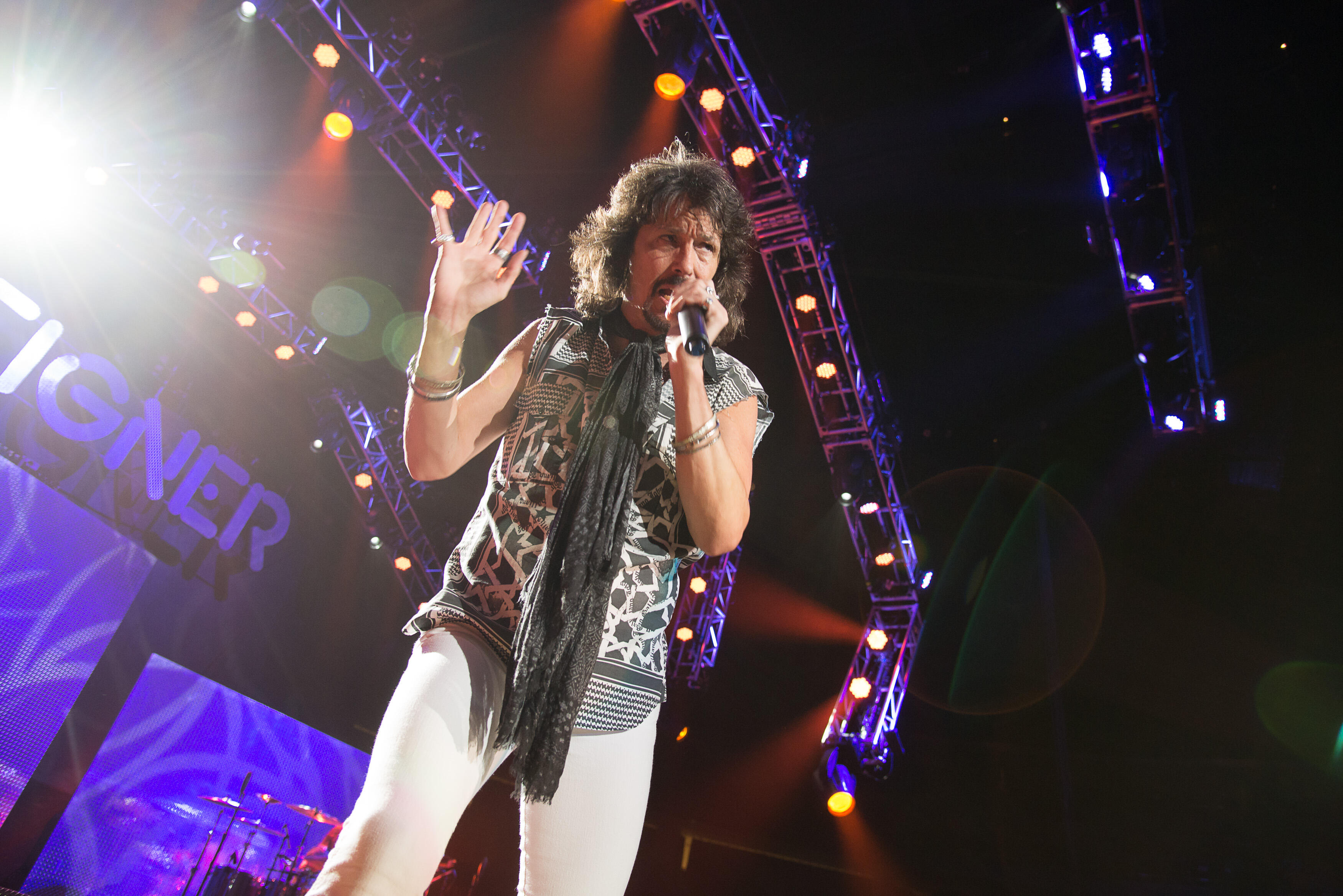 Happy Birthday today (April 18) to singer Kelly Hansen of Foreigner. He's 58. Other rockers celebrating include Creed and Alter Bridge lead guitarist Mark Tremonti (45), former Everclear drummer Greg Eklund (49), drummer Mike Mangini if Dream Theater (56), and original Bulletboys guitarist Mick Sweda (59).
Kelly Hansen is the current lead singer in Foreigner. He joined the band in 2005 after the departure of Lou Gramm. Hansen was lead singer of 80's metal band Hurricane from 1984-1991 and again from 2000-2003. Hurricane featured Hansen on vocals along with guitarist Robert Sarzo and bassist Tony Cavazo (younger brother's of Quiet Riot's Rudy Sarzo and Carlos Cavazo) along with drummer Jay Schellen. They had a hit with the song "I'm on to You" in 1988. Foreigner are among the world's best selling rock band's with sales of over 80 million worldwide. Their career started with the successful self-titled debut album released in 1977 with hits like "Feels Like the First Time", Cold as Ice", and "Long, Long Way from Home". The album Double Vision followed in 1978, Head Games in 1979. and the worldwide smash 4 in 1981. More albums and success would follow throughout the 1980's. Foreigner remains a popular touring act with singer Kelly Hansen on lead vocals. The band celebrated it's 40th anniversary with a tour in 2017 which saw Lou Gramm and other original members of Foreigner showing up to play at a couple of random dates of the tour. Foreigner's 2018 Jukebox Heroes Tour with Whitesnake and Jason Bonham's Led Zeppelin Evening played SPAC (Saratoga Springs, NY) last summer. I was there. It was a great show and I got to meet the whole band. Check out a pic below. Cheers to Kelly Hansen on his birthday today! Check out the official Foreigner site here for more info on the band.
Photo credit: Dave Kotinsky/Getty Images