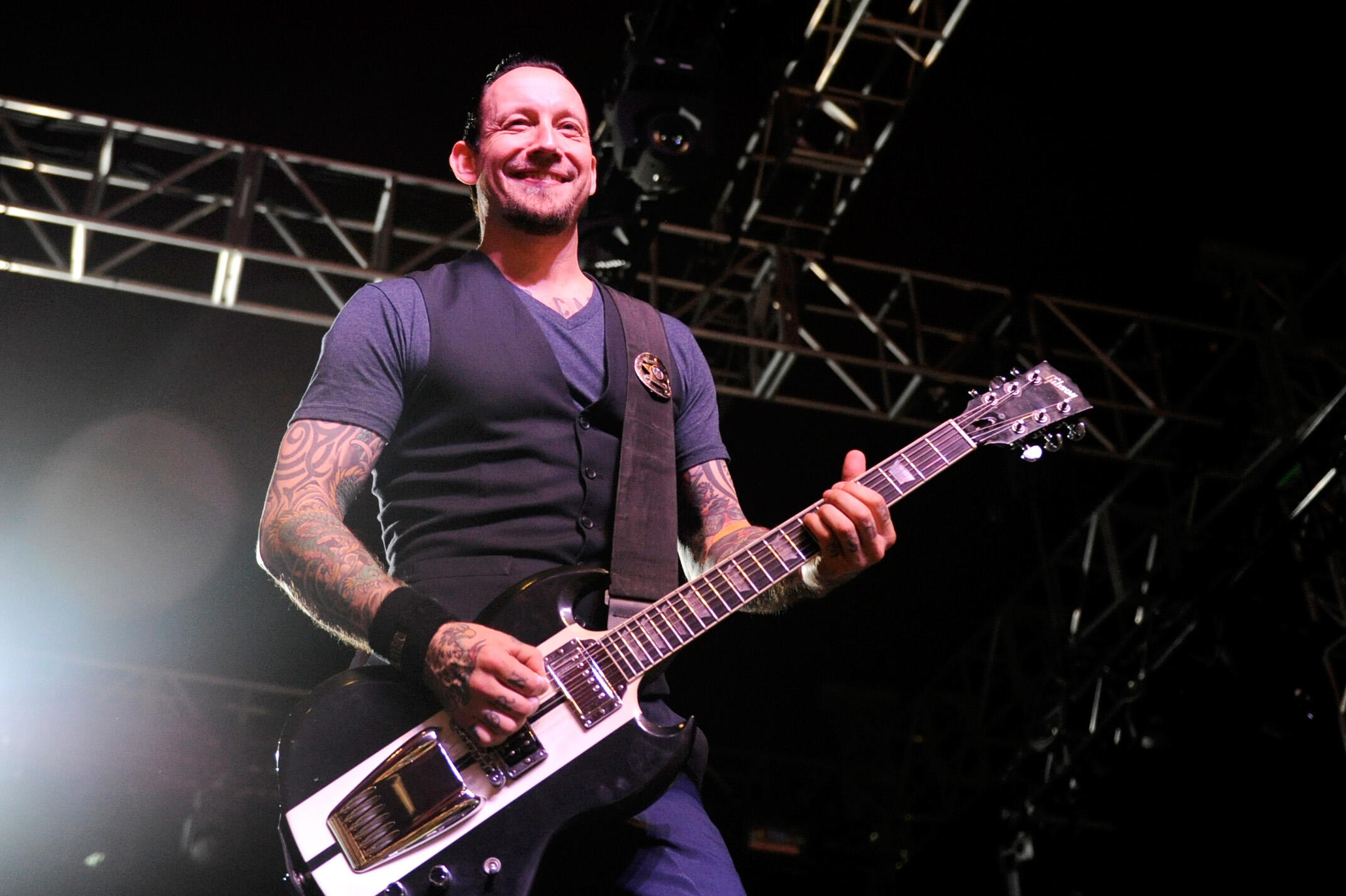 Happy Birthday today (April 1) to singer and guitarist Michael Poulsen of Volbeat. He's 44.
Volbeat is a metal band that formed out of Copenhagen, Denmark. The band's current lineup features singer and rhythm guitarist Michael Poulsen, Rob Caggiano on guitar (formerly of Anthrax), and drummer Jon Larsen. All of Volbeat's albums have gone gold in Denmark. The band has released five studio album's and one dvd. Volbeat released the albumOutlaw Gentleman and Shady Ladiesin 2013. The album entered the Billboard 200 in the top 10 upon it's release and sold nearly 40,000 copies it's first week. They were later nominated for a Grammy Award for Best Metal Performance for the track "Room 24″ featuring King Diamond. The band's last album was 2016's Seal the Deal and Let's Boogie. I saw Volbeat and Avenged Sevenfold open for Metallica on Metallica's Worldwired Tour in 2017. Cheers to Michael Poulsen on his birthday today!
Some have made the comparison that Michael Poulsen sounds a lot like pop star Cher. What do you think? Check out Cher singing "Dead But Rising" from Volbeat below. Either way, cheers to Michael Poulsen on his birthday today! *Note: Obviously the video is Volbeat dubbed over a video of Cher performing in concert, but I happened to find it hilarious.
Photo credit: Emma McIntyre/Getty Images