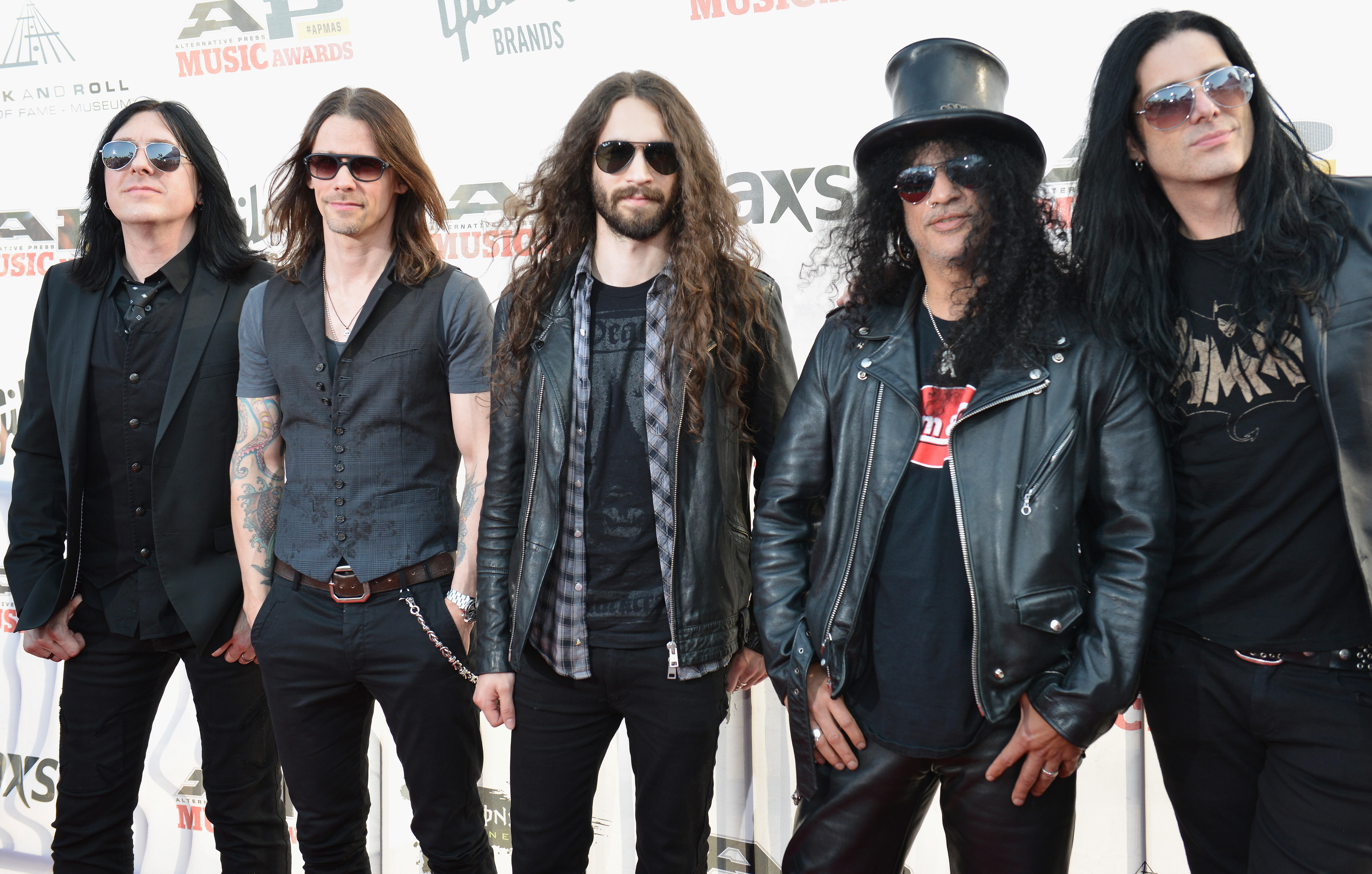 Happy Birthday today (March 27) to Brent Fitz. The drummer best known for his work with Slash is 49. Other rockers celebrating include Staind bassist Johnny April (54), Blues Traveler drummer Brendan Hill (49) and Genesis keyboardist Tony Banks (69).
Brent Fitz is a Canadian rocker who is the current drummer for Slash Featuring Myles Kennedy and The Conspirators. He's also recorded and performed with Theory of a Deadman, Alice Cooper, Vince Neil, and many others. Fitz became the drummer for Guns N' Roses guitarist Slash in 2010. The band which features Alter Bridge frontman Myles Kennedy would become known as Slash Featuring Myles Kennedy and The Conspirators and they have recorded two studio albums,Apocalyptic Love and World on Fire.They also released some live albums. Music videos were released for the singles "The Sword", "Back from Cali", "Beautiful Dangerous" featuring Fergie, "You're A Lie", "Bad Rain", and "Anastasia" and the band had two number 1 active rock singles with "You're A Lie" and "World on Fire". The band's latest album is called Living the Dream. Cheers to Brent Fitz on his birthday today!
Photo credit: Duane Prokop/Getty Images (L-R) Brent Fitz, Myles Kennedy, Frank Sidoris, Slash and Todd Kerns attend the 2014 Gibson Brands AP Music Awards at the Rock and Roll Hall of Fame and Museum on July 21, 2014 in Cleveland, Ohio.