Wednesday, March 20: Tig's Rock Birthdays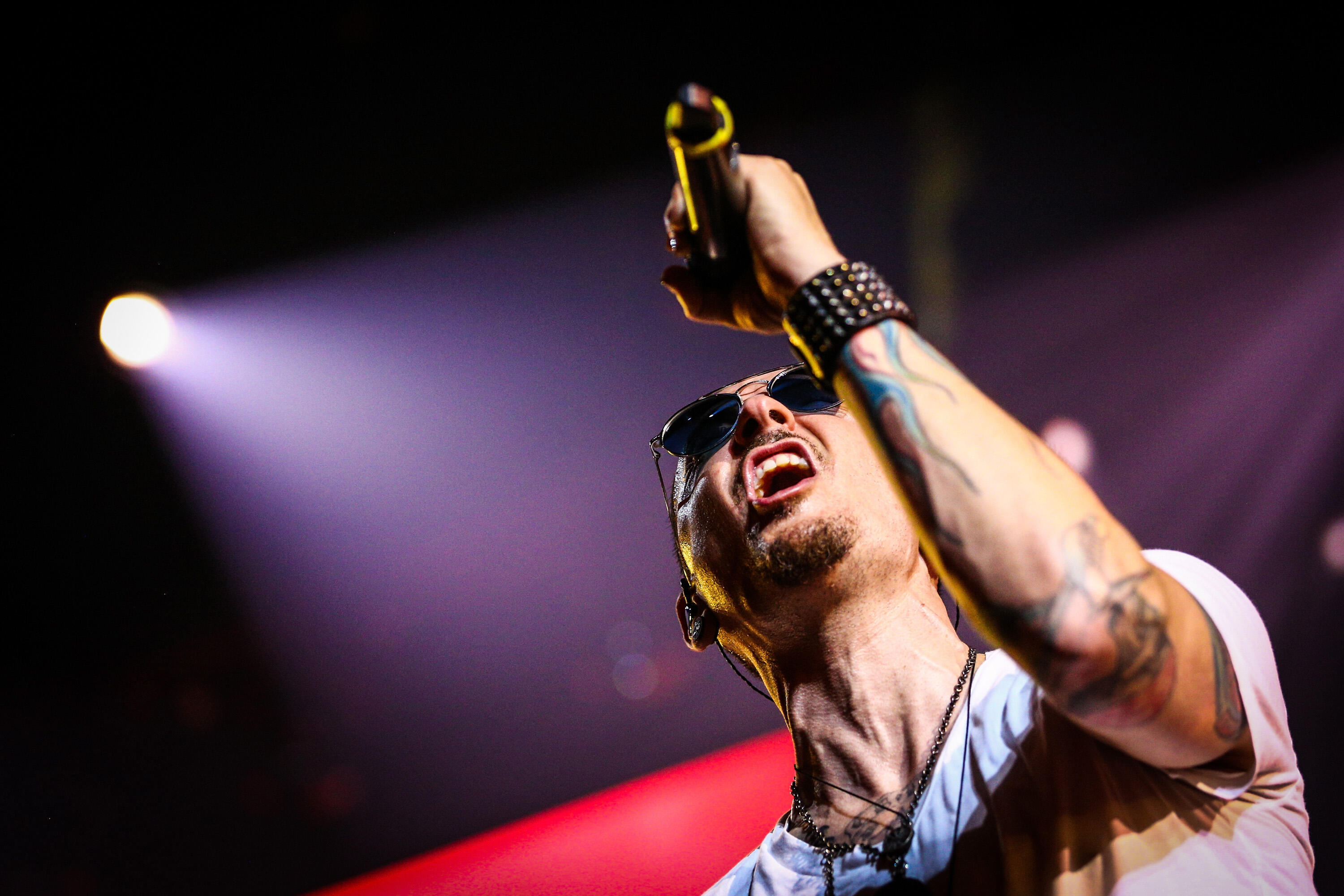 Today (March 20) we remember Linkin Park frontman Chester Bennington who would have been 43. Also, birthday wishes to drummer Carl Palmer of Emerson, Lake and Palmer (69).
Linkin Park singer Chester Bennington was also frontman for Stone Temple Pilots from 2013-2015. Linkin Park formed out of Augora Hills, California and rose to fame in 2000 with the album Hybrid Theory through Warner Bros. Records.The album was a huge, commercial success selling over 10 million copies in the U.S. with singles like "One Step Closer", "Crawling", and "In the End". It's one of the biggest selling albums of all time with worldwide sales of 27 million. The band followed that success up with the album Meteora which topped the Billboard 200 chart in 2003. Other albums include 2007's Minute's to Midnight, A Thousand Suns (2010), Living Things (2012),The Hunting Party (2014) and One More Light(2017). In 2014, UK rock magazine Kerrang declared Linkin Park, "The biggest band in the world right now." Chester Bennington was found dead at his home in Palos Verdes Estates, California on July 20, 2017. He was 41. His death was ruled suicide by hanging. Let's remember Chester Bennington today and the great music he helped create. Remember that if you ever have suicidal thoughts, help is only a phone call away. Call the National Suicide Prevention Lifeline at 1-800-273-8255.
Photo credit: Rich Fury/Getty Images for iHeartMedia