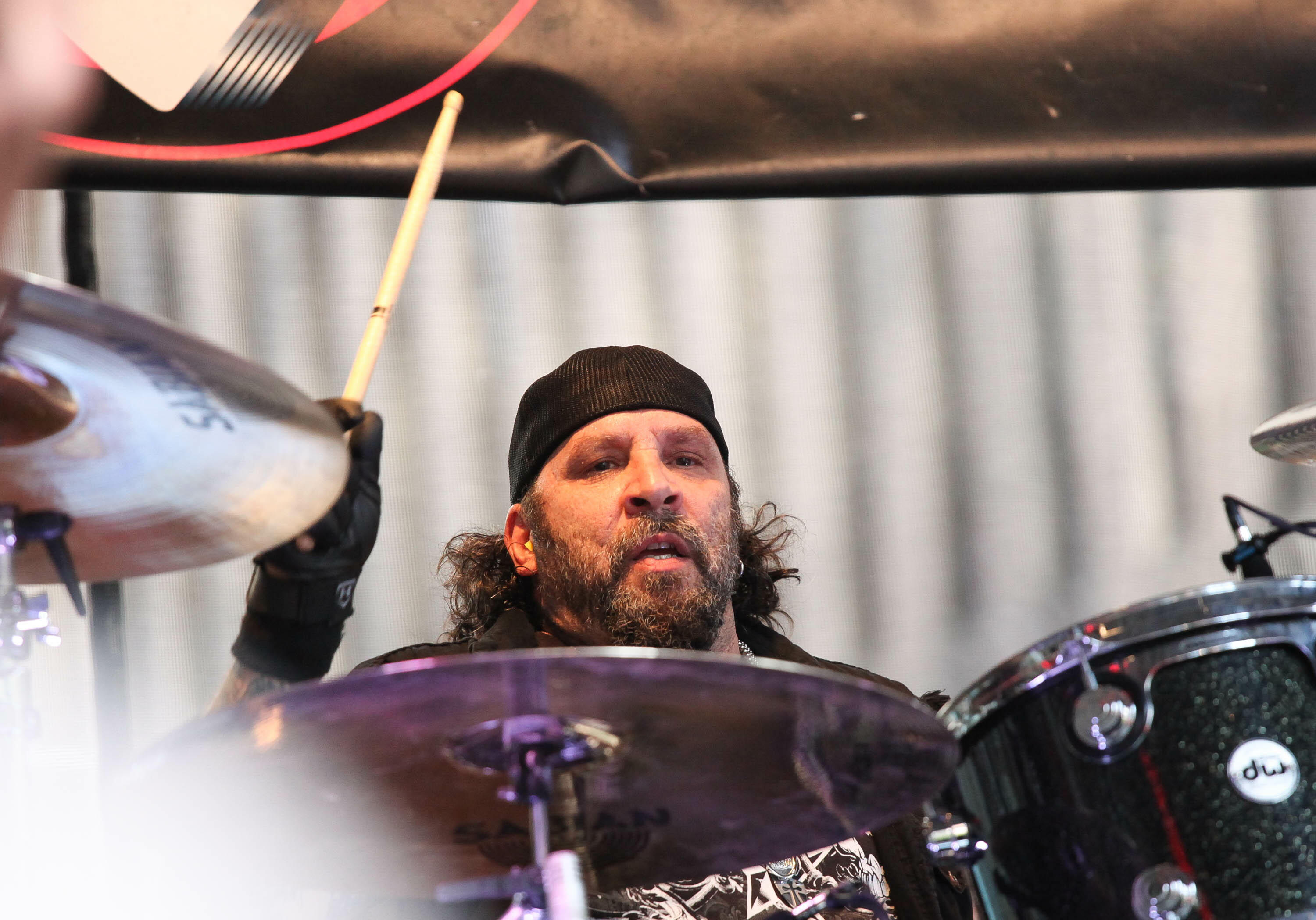 We lost Twisted Sister drummer A.J. Pero 4 years ago today (March 20, 2015.).
A.J. Pero was scheduled to perform with his band Adrenaline Mob in Poughkeepsie at The Chance on the night of March 20 and had suffered a heart attack hours beforehand. He died at Vassar Brothers Hospital.
I got to meet A.J. over the years at many Twisted Sister concerts and also got the chance to work with him with the annual Biker's for Babies March of Dimes motorcycle events back in the day. He was such a nice guy and I was very saddened by the news when it happened. I recall djing at a Poughkeepsie area bar one night when A.J. showed up and hung out with everyone. He signed autographs and took pictures with everybody. He was a real class act. He had joined the band Adrenaline Mob in 2014 as replacement for drummer Mike Portnoy and was also a member of the band Four By Fate.
Twisted Sister's classic lineup formed in 1976. They released their first studio album Under the Blade in 1982. Their second album You Can't Stop Rock 'n' Roll was released in 1983. The band achieved major success in 1984 with the release of their third album Stay Hungry featuring the hits "We're Not Gonna Take It" and "I Wanna Rock". Stay Hungry went multi-platinum selling 3 million copies with videos for the singles receiving heavy airplay on MTV. Twisted Sister followed up the success of Stay Hungry with not as successful Come Out and Play album in 1985. The album sold 500,000 copies. Twisted Sister split up after the release of 1987's Love Is For Suckers. The band reunited in 2001 and did some recording and touring before calling it quits in 2016 with a 40th anniversary farewell tour. Crank up some old school Twisted Sister today in memory of A.J.!
Photo by Rob Kim/Getty Images